Features
Deploy in Minutes
Zero-touch filtering of 1:1 take home Chromebooks using a Chrome extension. No proxying. No SSL certificates.
Works Seamlessly at Home
Sending Chromebooks home with students? Securly's protection follows them seamlessly as they leave school.
Cyber Bullying and Self Harm Detection
Securly is the first product to audit student posts on Facebook, Twitter and Google+
Granular K-12 Policies
We authenticate with G-Suite to give users policies based on their OUs and also support policy level exceptions to ensure that educational requirements are not compromised.
Delegated Admin
Don't worry about having your IT staff pull a report again. Ever. Your principals and building techs are able to log into the Securly interface and help themselves to a PDF copy of li'l Johnny's shenanigans.
So what's the catch?
Hmmm... Nothing at all! Our mission is to keep kids safe online, and we are serious about that.

However, support for the Chrome Extension will remain a paid option (though we strongly believe that you will not need it. It really is that easy to setup and use). Additionally, filtering your non-Chromebook devices will entail purchasing a Securly enterprise license for all of your devices.
Free Vs. Premium
FEATURES
FREE
PREMIUM

Number of Seats

Number of students/staff in your school

Unlimited
Unlimited

Delegated Admin

Delegated access to principal and teachers

Community Support

Talk to our Support or reach out to other Securly users on a dedicated Google+ forum

UI Walkthrough Webinars

Daily webinars with our experts to learn the UI and get your questions resolved

Parental Portal Integration

Parents can see how their kid uses school issued devices

Parent Settings

Give parents the flexibility to set at-home policies for their kid

Dedicated Student Safety Coordinators

We have a team of former K-12 educators who will work with you to roll out our Parent Portal

Guest Network Policy

Guests on your school network get a customized policy

Non-Chromebook Devices

iPads, PCs, Macbooks, Androids, PS3s, Oculus Rifts...

Azure SSO

Authenticate with Azure AD

Award Winning Support

The average ticket gets a first time response within 12 minutes!

Signup for Free account
Signup for Paid account View Pricing
Our Schools Love Us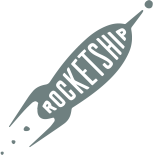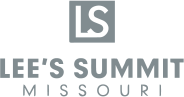 Securly is hands down the best web-filter for K-12. It is very easy to use and even easier to implement.
Brian Sullivan
Systems and Network Manager
Aspire Public Schoolsv

Why didn't I hear about this before? Probably because I spent so much of my time sinking $$$ into [appliance vendor]!
Matt Ryan
Director of Technology
Western Springs School District 101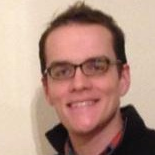 This is awesome! I love it! Just set it up in like 5 minutes.
Glenn Walker
Director of IT
KIPP New Orleans